Help! My Website Has 'Bad' Backlinks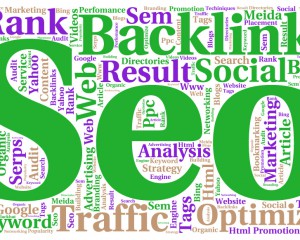 Backlinks play an important role in where and how websites rank in the search engines. Websites with backlinks from authoritative, relevant sources will naturally rank higher than websites with few-to-no backlinks.
But it's not just the quantity of backlinks that affect a website's ranking. It's also their relevancy and overall quality. If your website has low-quality links, it could actually have a negative effect on your rankings. So, what should you do in this circumstance?
Perform a Backlink Audit
First and foremost, you'll need to perform a complete audit of your site's backlinks. This means going through and analyzing the source of all — or at least most — of your links. There are several tools designed specifically for this purpose, including ahrefs and Majestic SEO. Keep in mind, however, that most of these tools require either a flat fee or a subscription. If you are looking for a free backlink auditing tool, just use Google Webmasters Tools, as it features a convenient backlink checker.
Using your preferred auditing tool, go through your site's backlinks and separate them into two lists: good links and bad links. The bad list should consist of links that are located on spammy pages, pages with an excessive number of outbound links, or irrelevant pages.
Contact The Websites
Now comes the fun part: contacting the webmaster of all of the sites on which your bad backlinks are located. Craft up an email, politely asking the webmaster to remove your link. I recommend making a template so you can just modify the name/domain of each site. Keep in mind that only a small portion of webmasters are likely to respond to your email, and even fewer will remove your links. Even if 1 out 10 links is removed, however, that's still better than nothing, and it will prove useful in getting your site back on track.
Remove Them Yourself
Go through the remaining list of bad links and see if you can remove them yourself. If the links were created by you or another user, as opposed to the webmaster, you may have access to them. This is particularly true when speaking of forums and message boards, as members can generally either delete or modify their posts.
Google's Disavow Tool
Last but not least, you'll want to clean up the remaining bad links by using Google's disavow tool. While logged into your primary Google account (the one associated with your website via Google Webmaster Tools), visit https://www.google.com/webmasters/tools/disavow-links-main.
Next, select your website and either add the remaining bad links into the box or upload a CSV file containing them. Once Google receives and analyzes this list, it will "disavow" those links, meaning they won't affect your search rankings.
Google's disavow tool is somewhat of a double-edged sword. Yes, it can help remove bad links, but it can also eliminate the good ones as well. Make sure any links added to the tool are bad.
What are your thoughts on Google's disavow tool? Love it or hate it? Let us know in the comments section below!
Summary
Article Name
Help! My Website Has 'Bad' Backlinks
Description
Backlinks are important for SEO, but bad ones can be detrimental to your rankings. Follow these steps to determine if your site has bad backlinks and how to get rid of them.
Author