Benefits of Email Marketing and Why You Should Build a List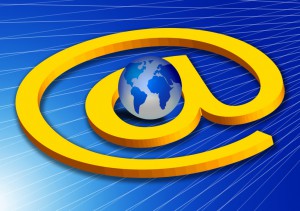 List building is arguably the single most effective form of online marketing. Marketing products and services using a static landing page ultimately limits your business's scalability. If the visitor doesn't take action, it's unlikely you'll ever see them again. List building, on the other hand, allows you to market the same user multiple times; thus, generating two or three sales from a single customer. Of course, this is just the tip of the iceberg when it comes to the benefits of building a list.
List Building For The Long-Term

You have to think of list building as a long-term business strategy. Granted, it may yield some initial sales and leads, but the true value of this tactic comes years later. Internet marketing is more competitive than ever in today's world, which is why entrepreneurs and business owners need to think outside of the box. This is where list building comes into play: it's a long-term strategy that can be used to grow and develop a lasting business.
What Is List Building?
Basically, list building refers to the process of creating a list of email subscribers to whom you can sell and offer products/services (assuming they don't unsubscribe). Once you have a list of users who have give you their email address, you can create and send marketing emails to generate sales and/or leads. It's a simple yet highly effective tactic in the online marketing industry.
There are dozens of tools available online that are designed to help marketers build lists, including autoresponders like Aweber. Be sure to familiarize yourself with these tools and choose an autoresponder that best suits your particular needs.
Autopilot Income From List Building

Another reason why you should build a list is because it's essentially a hands-off form of marketing. It may take a while to develop a sizable list of subscribers, but once you have the list you can continue sending them emails on a regular basis. Just remember to do so sparingly, as blasting your subscribers with countless marketing emails may send them heading in the opposite direction.
Hopefully, this will give you a better understanding of the benefits of building a list of email subscribers. Like all forms of marketing, however, it requires work, patience and dedication. If you put forth the effort, though, you can rest assured knowing it will pay off in the long run.