Golden Rules To Follow When Building Backlinks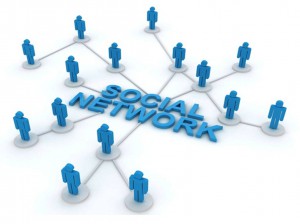 It's no secret that backlinks play a key role in a website's search ranking. Websites with high-quality backlinks from relevant, authoritative sources will naturally rank higher their competitors. But
Don't Pay For Backlinks
Why shouldn't you pay for backlinks? Google has stated time and time again that buying backlinks is a against its Webmaster Code of Conduct, and doing so could result in negative action being taken against the offending website. Google has taken a more aggressive stance towards this manipulative behavior in the past few years, targeting websites that purchase backlinks. Does this mean your site will be wiped off Google's radar if you buy a link? Not necessarily, but you have to ask yourself if it's really worth the risk. Assuming you want a long-lasting, successful website, the answer is probably no.
Diversify Your Link Portfolio
Try to spread your backlinks across as many different sources as possible. Focusing your efforts on a single platform/source (e.g. Facebook, an industry forum, media publications, etc.) may raise red flags with the search engines, at which point they may penalize your site. Ideally, your backlinks should be equally distributed across multiple sources, as this creates a more natural looking portfolio. Of course, you can expect some sources to contain more links, but be conscious of where and how you are building backlinks.
Monitor Your Backlinks
If you aren't monitoring your site's backlinks on a regular basis, you won't be able to identify potential problems that may arise. It's not something most webmasters want to think about, but there's a very real possibility of a competitor performing negative SEO to reduce their site's rankings. Basically, this involves the creation of hundreds or even thousands of low-quality and/or spammy backlinks in attempt to lower the site's rankings. If you notice this type of activity occurring within your site, add the respective links to Google's disavow tool.
Focus on Quality Content
Rather than spending all of your efforts on manually building backlinks, let them come naturally by delivering quality content that visitors actually want to read and share. Doing so will lay the roots for a successful, lasting website that's viewed as an authority source in your respective niche.
Did we leave anything out? Let us know in the comments section below!