Guest Blogging For Backlinks: Does It Still Work?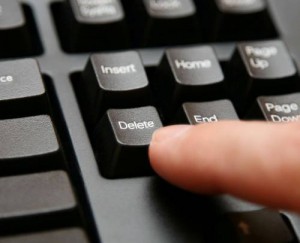 In the wake of Google's infamous Panda and Penguin updates, more and more webmasters are looking towards safe, whitehat link-building techniques. One such technique that remains an effective way to drive direct traffic while subsequently building backlinks is guest blogging.
What Is Guest Blogging?
Guest blogging refers to the process of creating and publishing a blog post on a website or blog that's NOT your own. The owner of the website or blog benefits from the free content, while the guest blogger benefits from increased exposure and the ability to place a link somewhere in the content. It's a win-win scenario for both parties involved.
But there's some belief that guest blogging is no longer effective. In fact, some webmasters avoid it altogether, assuming it will bring down their site's search ranking. To better answer this question, you should check out Matt Cutts' insight into guest blogging in the video below.
Video: Matt Cutts Talks About Guest Blogging
In this video, Google's Webspam team leader Matt Cutts, talks about guest blogging and whether or not it can have a negative impact on a site's search ranking. According to Cutts, guest blogging is perfectly fine when performed in moderation. If the bulk of your search engine optimization (SEO) efforts are based around guest blogging, however, it may raise some red flags with Google. The bottom line is that you'll want to diversify your backlink portfolio by implementing multiple SEO strategies, instead of focusing strictly on guest blogging. Doing so will create a more natural looking portfolio that encourages search engines to rank your site higher.
Guest Blogging Best Practices:
Never pay to submit a guest blog.
Only submit blog posts to high-quality, authoritative blogs that are relevant to your niche.
Do not use keyword-rich anchor text. When including a link back to your own website or blog, use the full URL or site name (e.g. www.yoursite.com or Your Site).
Perform guest blogging sparingly, spreading your SEO efforts across other platforms as well.
Where Do I Find Guest Blogging Opportunities?
If you're struggling to find guest blogging opportunities, try searching for the following phrases in Google:
Keyword "guest post"
Keyword "guest posting"
Keyword "guest post by"
Keyword "guest blogging guidelines"
Keyword "accepting guest post"
Keyword "submit a guest post"
Keyword "write for us"
Keyword "guest post guidelines"
Keyword "guest post submissions
What are your thoughts on guest blogging for backlinks? Let us know in the comments section below!