Link Building Is Sweat and Creativity, Says Matt Cutts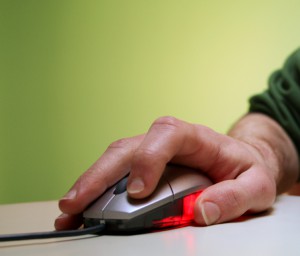 As last year's Search Marketing Expo (SMX) Advanced, Google's own Matt Cutts answered some questions during a live Q&A, some of which focused on link building. Whether you're building your first website or your hundredth, you should pay close attention to what Cutts has to say.
Cutts, head of Google's Webspam team, said that link building requires a combination of "sweat" and "creativity." So, what exactly does that mean? You can check out the video by clicking the link below to create your own conclusion. However, there are a few main points Cutts is trying to convey.
First of all, the old days of achieving a top rank for your target keyword by blasting hundreds or thousands of low-quality links is now over. In the past, you could rank practically any blog or website through manipulative link-building practices (e.g. site-wide links, anchor text spam, blog comment spam, etc.). This technique has since gone the way of the dinosaurs, and it may now have a negative impact on your site's search rankings.
If you're still hoping to speed rank your website using backlinks, you should probably look elsewhere for a solution. According to Cutts, using the same practices that once worked five years ago will no longer have a positive effect on a site's ranking. Google is constantly updating and changing its search ranking algorithm in an effort to improve the quality of its results — and this means weeding out the spammy, low-quality sites from the reputable, high-quality sites.
Some webmasters automatically assume that link building is dead since Google has drastically changed the way in which it views and calculates a website's backlinks. In the Q&A, however, Cutts confirms that link building is NOT dead, nor will it die anytime soon. All of the major search engines, including Google, use backlinks to determine where and how a website should rank. If a particular website has a strong portfolio consisting of numerous high-quality backlinks from relevant, authoritative sources, it will naturally rank higher in the search results.
To recap, the archaic method of ranking websites by blasting tons of low-quality backlinks is gone. If you want to achieve a high rank for your target keyword, you must focus on content that people actually want to read and share.
CLICK HERE to watch the video.
Do you agree with Matt Cutt's take on link building? Let us know in the comments section below!