How to Obtain Backlinks for a Local Business Website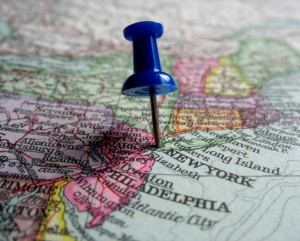 Every small business should have a website. Whether you choose to sell products/services online or not, a website will create the perception of a more professional, modern business. And that will yield more customers to your respective establishment.
One of the hurdles of launching a small business website, however, is obtaining backlinks for it.
Google, Bing, Yahoo and even the smaller second and third-tiered search engines all use backlinks to determine where and how to rank websites. If you fail to produce enough "quality" backlinks for your website, you won't be able to achieve a desirable rank for your target keywords.
Check Local Directories
You can often score some high-value backlinks simply by checking directories for local websites. These directories allow webmasters to creating listings in which they include their site's title, description, and URL. A local directory focuses strictly on local business websites, making them the ideal choice for this purpose. Keep in mind, however, that you should only use free directories, as purchasing listings from a paid local directory could have a negative impact on your search rankings.
Blog Commenting
Another effective way to build backlinks for a local business website is blog commenting. Rather than submitting comments to every blog you come across, however, you should focus strictly on blogs that are related to your city/region. This can be done by performing a Google search for "your city+blog." Go through the list and submit meaningful comments to these blogs, including your small business website URL in the appropriate field. Don't expect all of your comments to get published, but even if just 1 out 3 get published then it's worth your time.
Guest Blogging
Instead of submitting comments on blogs that are relevant to your city/region, you can go one step further by publishing content for them. Many blogs allow authors to write and submit articles in exchange for a link. This process, known as guest blogging, has become an increasingly popular method for building backlinks. You will benefit from the free link, while the blog owner benefits from the free content. It's a win-win for everyone involved.
Testimonials
Last but not least, reach out to some clients and customers with whom you've done business to see if they own websites — and if they do, perhaps they would be willing to publish a testimonial (with link) on their site.
Of course, these are just a few of the countless ways to create backlinks for a local business website. The key thing to remember, however, is that you want to focus on quality over quantity. Just a handful of high-quality links will prove far more valuable than hundreds or even thousands of low-quality, spammy links.
Have any other backlink sources that you would like to share with our readers? Let us know in the comments section below!
Summary
Article Name
How to Obtain Backlinks for a Local Business Website
Description
Backlinks are crucial to search engine rankings, so if you own a local business, follow these tips to gain local backlinks.
Author