Safe Backlink Building Ideas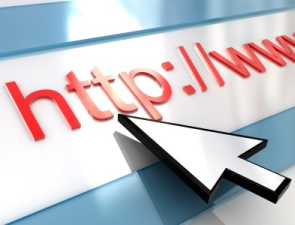 Ask any seasoned webmaster and they'll agree: backlinks are the single most influential factor in determining where and how a website ranks. If you invest your time and energy into building high-quality, relevant backlinks, you'll reap the rewards of a higher search ranking. It's just that simple. But where can you find safe sources of backlinks?
YouTube
Google's video sharing platform YouTube is an excellent platform for creating backlinks. Once you've created a Google account (assuming you don't have one already), go to YouTube.com and create a custom channel. Here, you can add links to your profile, including Facebook, Twitter, Google+, and custom links to your website. While links in video comments are nofollow, those in user profiles are dofollow, making them particularly beneficial in terms of SEO.
LinkedIn
LinkedIn is the world's largest and most popular social media networking site for professionals. You can use this to your advantage by creating a profile and including a link pointing back to your website. When creating a link in your profile, choose the option "other," as this allows you to specify your own anchor text. In addition to providing link juice, LinkedIn profile links may also drive direct traffic to your site, assuming you are active there. Visitors will check out your profile to learn more about why you are and what you do, some of whom will visit your homepage.
Yelp
Did you know that you can create backlinks on Yelp profiles? Even if you have no plans on leaving reviews, you may still want to create an account here for the sole purpose of generating a backlink. Yelp is a high-traffic site that receives tons of visitors daily, so harness this power by creating a profile.
Press Releases
While Google has since devalued their authority, press releases remain a safe, time-tested way to generate backlinks. Regardless of your industry or niche, there's probably something newsworthy associated with your business that's worth writing about. This can be something as simple as the launch of a new product, a major site redesign, executive changes, etc. Choose a newsworthy topic, write an announcement about it, and publish it to the various press release distribution sites along with a backlink to your website.
Have any other safe backlink building ideas that you would like to share with our readers? Let us know in the comments section below!
Summary
Article Name
Safe Backlink Building Ideas
Description
It's pretty indisputable now that backlinks are the most powerful factor in how search engines rank websites. But many ask, "How do I build safe backlinks?" Here are a few ideas.
Author