How to Spy on Your Competitors' Backlinks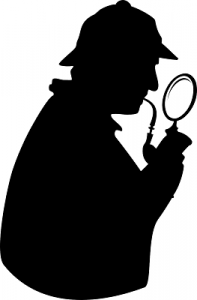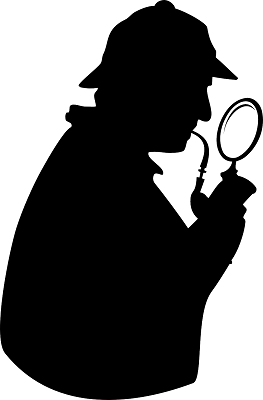 Still struggling to find high-quality backlinks that are relevant to your website's niche/industry? Sure, you can use guest blogging and social media to promote your website and build links, but they generally have a low level of relevancy.
A better solution is to find websites that are closely related to your own website's topic, creating links on them instead.
Analyzing Links
To find relevant backlink opportunities, try analyzing the backlinks of your competitors. Assuming your competitor has a strong backlink portfolio, this may reveal hundreds or even thousands of new backlink opportunities. And because they were created by your competitor, these backlinks should be relevant to your niche. This doesn't necessarily mean that you have to copy your competitors' backlink strategy, but you can certainly pick through it to uncover high-quality, relevant backlink opportunities.
Identify Your Competitors
First and foremost, you'll need to create a list of your competitors' websites. Look for competing websites that are ranking well in the search engines — an indication of a strong, positive backlink portfolio. Once you've created a list of half a dozen or so competing websites, you can proceed to the next step.
So, What Next?
Now that you have a list of your competitors' websites, you should analyze their backlinks to see where they are obtaining links from. There are several different ways to go about this, one of which is to simply use Google. Go to Google.com and search for "yourcompetitorswebsite.com."
Keep in mind that this is somewhat of a crude method, as it reveals websites on which the keyword is mentioned. Assuming the backlink is a plain text link without anchor text, however, the source should be revealed using this method. Go through the first couple of pages, looking to see if it's a positive backlink opportunity. If you find a good opportunity, either create a link or add the URL to a new list for later reference.
Of course, there are plenty of tools available that can also be used to analyze backlinks. The Moz Open Site Explorer is an excellent tool that has more than 407 BILLION urls in its database. In order to take full advantage of Moz Open Site Explorer, however, you'll need to purchase a premium membership, which costs between $99 and $599 per month. There's a free version you can use, but it significantly reduces the number of backlinks revealed.
Best Practices
Before creating a backlink using this method, check the source to ensure it's relevant and not just spam. Webpages that contain hundreds of outbound links should generally be avoided, even if your competitor has a link here. Instead, stick with sources that are relevant to your niche and contain minimal outbound links. This may reduce your number of backlink opportunities, but quality always trumps quantity when it comes to link building.
What methods do you use to spy on competitors' backlinks? Let us know in the comments section below!
Summary
Article Name
How to Spy on Your Competitors' Backlinks
Description
Backlinks are important to achieving high search engine rankings. Reviewing the backlinks of your competitors can give you some ideas for your own site.
Author